AMAROB Technologies proposes a robotic system to perform intracorporeal laser surgeries.
A miniature laser scalpel
Based on a microrobot to drive the laser direction inside of the human body.
A microforceps designed to take  and expose tissues to a surgical laser.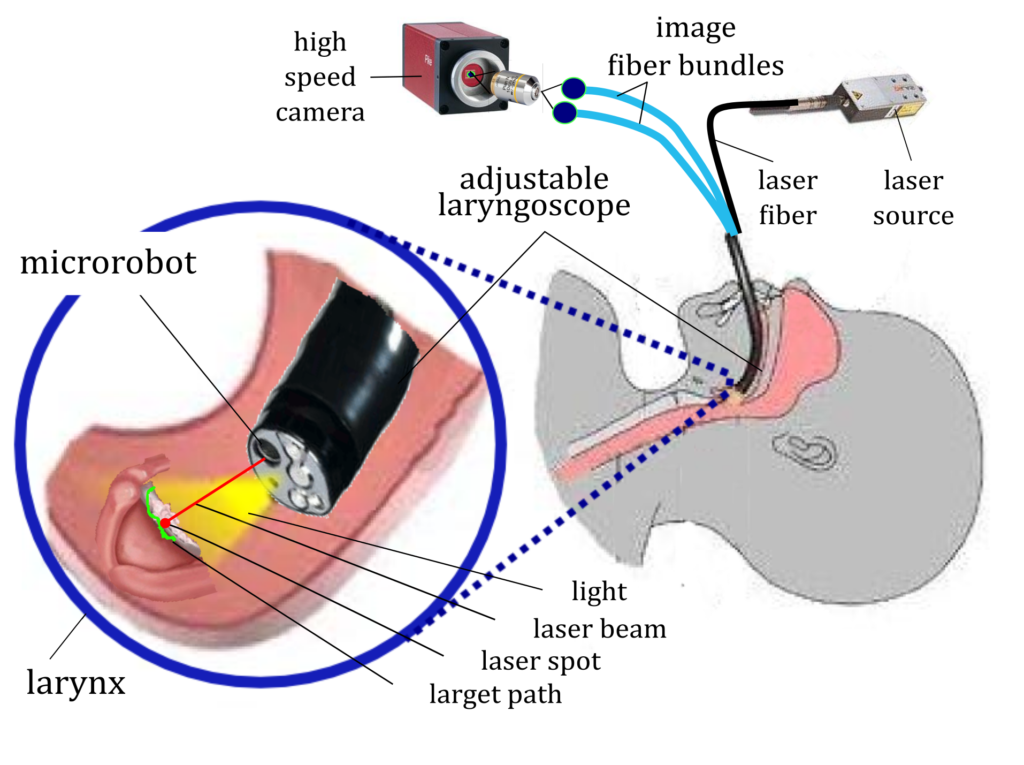 Miniature laser scalpel performing a transoral laser surgery.
AMAROB Technologies is an emerging surgical devices company with a core competency in microrobotics. Spinoff from the FEMTO-ST institute (CNRS 6174 UBFC)
Design, manufacture and market medical devices dedicated to perform intracorporeal laser surgeries.
Become the world leader in intracorporeal laser surgery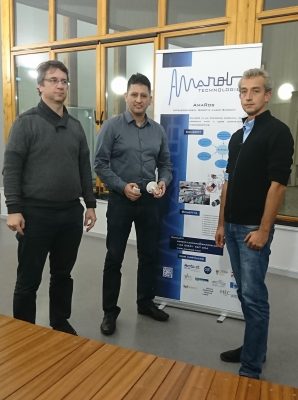 Founders of Amarob: Professor Nicolas Andreff (left), PhD. Sergio Lescano and Tristan Davaille (right).
18 rue Alain Savary
25000 Besançon
France
18 rue Alain Savary
25000 Besançon
France
(+33) 621 567 594
contact@amarob.com